Zaina Trujillo Talib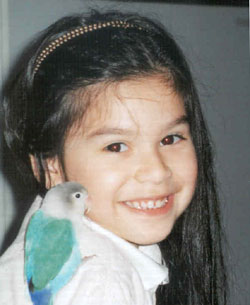 Date of birth:

April 14, 1999

Missing since:

Nov. 11, 2005

Missing from:

Toronto, Ontario, Canada

Eyes:

Brown

Hair:

Black

Height:

4'6" / 137 cm

Weight:

80 lbs / 36.3 kg

Additional information:

Zaina Trujillo Talib was allegedly abducted by her father, Chaudhry Hassan Talib, following a weekend visitation. Zaina and Chaudhry are believed to be living in Pakistan. A Canada-wide warrant has been issued for the abducting parent.